My Prized Piece of Baseball Memorabilia
by: Aron Wallad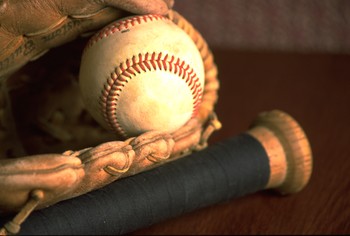 Back in the day ...
I used to deal in baseball cards, and some baseball memorabilia in the mid to late 1980's. Through an old client I had the opportunity to sell a very rare piece of baseball lore. The piece that I was fondest of was a rare document signed by Harry Wright. A founding father of the game. The document was a contract of some player that was signed by Harry Wright, the manager, circa 1870. It was written on Cincinnati Red Stocking's letterhead.
I was impressed. I was so excited to be entrusted with this rare artifact. I remember saying to myself.
"Oh my god. You have got to be kidding."
I was astonished. I was in awe. I felt like I was let into a special group.
I sold the piece in the range of $10,000 - $12,000 if memory serves me. But selling the piece did not compare to the dreams I had about the contract.
Imagine, what it must have been like 130 years ago on the ball field. The baggy uniforms, and the teeny gloves for the players. The pitchers, hurling both games of a double header was common practice and a home run was a rarity. Boy has the game changed.
Handling that document made the early times of baseball real for me. I visualized those men playing in those old ballparks. I felt like I was part of that time. I was having a dream. I was there, back in the late 1800's sitting in the stands. Smiling and watching baseball - Back in the day.
Handling this artifact was like punching a time clock and never punching out. I was in baseball memorabiliaville.
I can see why some people are so zealous about baseball memorabilia. Their baseball fantasy made a lot more sense to me after I sold this Harry Wright piece.
About The Author
Aron Wallad has been a baseball lover for over 45 years. You will love his honesty and his passion.. You will be touched by the heartwarming stories. The unusual statistics will amaze you and the quotes will make you laugh..
Go here right now to join his ezine http://www.baseballsprideandjoy.com
aron@baseballsprideandjoy.com