Cubs' strategy to mirror '98 sets stage for '99 letdown - Chicago Cubs management - includes related articles on baseball salary caps and global marketing for baseball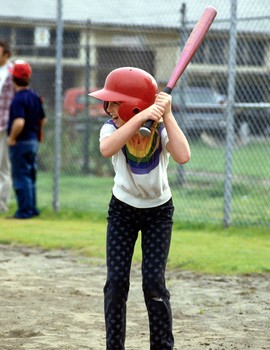 If they aligned the divisions based on the corporate underpinnings of each franchise, the Cubs would be in big trouble going into the 1999 season.
In the battle of the rich media giants, they kept most of their ammunition in the closet.
The Fox-owned Dodgers broke the economic sound barrier this winter with the $105 million signing of pitcher Kevin Brown and spent liberally to improve the club in other areas.
The Disney-owned Angels spent $80 million to wrest power-hitting first baseman Mo Vaughn from the Red Sox and establish their intent to topple the rival Rangers.
The Time Warner-owned Braves, who didn't need much help to begin with, spent $40 million to sign right fielder Brian Jordan and further balance one of baseball's most successful teams.
Then there are the Tribune Co.-owned Cubs, who have made minor changes in the aftermath of their first playoff appearance since 1989. Their biggest offseason move was the $2 million signing of free-agent catcher Benito Santiago. Not exactly an earth-shattering, balance-of-power-shifting acquisition.
While the other media companies position themselves among the largest of the large-revenue clubs, the Cubs' front office seems determined to do things the old-fashioned way, which could set up their fans for a big disappointment in 1999.
Let's look at what has happened over the past two years. The club opened the 1997 season with 14 consecutive losses and suffered through a discouraging year that called into question the organization's commitment to putting a winner in historic Wrigley Field.
In 1998, the confluence of a couple of watershed events helped the Cubs bounce back to win the National League wild-card race.
Thank Sammy Sosa for that. He hit 66 home runs and turned Wrigley into an international stage as he battled Mark McGwire in the most exciting home nm duel in baseball history.
Thank rookie pitcher Kerry Wood, too. He struck out 20 batters in a game and emerged as the brightest pitching prospect to break into the major leagues since Roger Clemens.
Maybe the Cubs aren't depending on both to reproduce their 1998 magic, but it certainly looks like it. Manager Jim Riggleman concedes that the club hopes replicating its 1998 performance will be enough to make the playoffs again in 1999.
"The starting pitching was OK, and Rod Beck saved a lot of games for us," Riggleman says. "We won 90 games with that formula, so we'll pretty much stay with it."
That wouldn't sell in Los Angeles or any of the cities with large-revenue teams, but the Cubs are in a unique position. They have a faithful following that remains unspoiled by success and a cross-town rival that doesn't seem to care about competing for the heart of the city.
The Dodgers and Angels might feel the need to engage in a spending war in southern California, but there is no such economic arms race going on in Chicago. It is a Cubs town, and the Cubs are coming off an exciting, down-to-the-wire season that included the drama of Sosa's 66-homer performance and the stunning arrival of Wood, so they can afford to ride that wave of euphoria into 1999 and hope that no one notices the gray hair sprouting around the infield.
Riggleman might as well put together a prepared statement, because he's going to be answering the same questions all spring.
Wood's durability became an issue late last season, but he came back to pitch well in a postseason appearance against the Braves. Will he be able to stay healthy all year and establish himself as the ace of the rotation?
"Kerry is very healthy right now," Riggleman says. "He's been checked out a few times this winter. Pitchers who throw a lot of innings come up with soreness. I don't think we've seen the last of that. Kerry might go through some of that, but right now, he's healthy.
"Kerry's a young guy. If he develops into a No. 1 guy in 1999 or 2000, better yet, but we have some solid starters."
Sosa had the season of a lifetime and won the National League Most Valuable Player Award, but can he provide a suitable encore to his off-the-charts '98 performance?
"I don't have any expectations," Riggleman says. "If Sammy goes out there and gets into 150 ballgames, I think we'll look up there at the end and say that Sammy had a really good year."
Even if Wood and Sosa have good years, Cubs fans could be in for a major letdown. The club won 90 regular-season games last year and finished second to a Houston club that added Ken Caminiti and still holds hope of acquiring pitching ace Clemens.
Which brings us to the biggest question of all: What evidence is there that the Cubs can be better than last year?
"I don't know that we're going to be better, but maybe 90 wins will be enough," Riggleman says. "Ninety might be enough, but there's room for improvement on our club within the club that we have. There are people on our ballclub that can perform better than they performed last year."
RELATED ARTICLE: Men without caps
A salary cap in baseball? Union head Donald Fehr says no chance.
"Baseball players have historically behaved in very different ways than basketball players," Fehr said last week at the Sports Summit, an annual meeting of sports marketing and advertising executives.
In the NBA labor deal earlier this month, players agreed to a maximum salary of $14 million, the first time a union for a major U.S. league agreed to an individual salary limit. Also eliminated were some exceptions to teams' salary caps.
Asked if there was any way baseball players would agree to similar provisions, Fehr responded: "We haven't seen anything so far that suggests we're going to."
During a recent meeting in Carlsbad, Calif., several baseball owners said they would seek massive change during the next round of labor talks in their sport, which probably will be after the 2001 season. Many want a salary cap or maximum, saying it is the only way small-revenue teams can survive against big spenders such as the Yankees, Dodgers, Orioles and Braves.
Without saying so directly, Fehr made it clear players would vigorously resist changes to the system of free agency and salary arbitration, referring to the 232-day strike in 1994-95 that wiped out the World Series for the first time in 90 years. It was baseball's eighth work stoppage since 1972.
"At least through today, the memories of what we went through four years ago remain reasonably vivid," he said. "If that remains when we get to bargaining, that should have a beneficial effect."
Pirates outfielder Brian Giles suggests players should worry as much as the owners about competitive balance.
"It's gotten worse each year," Giles says. "The players have to be willing to sit down and work out something that will work for everyone.
"Anytime you're on a winning team, you don't think about those things. But reality hits (when a player moves to a team with less revenue). ... The players have to sit down with the owners so we don't have a mess like we did four years ago."
Vancouver Canucks president Brian Burke, who was on the panel with Fehr, said it is his impression the NBA deal has too many loopholes and that owners should have held out for more rather than settle their lockout after 204 days.
After hearing about the settlement, Burke asked an official of the NBA's Vancouver Grizzlies if the deal was "idiot proof," meaning could it be ineffective in restraining a smart and wealthy team intending to spend more than the limit?
Burke said the response was "I don't think so." He told his NBA counterpart: "Then you've just wasted a perfectly good lockout."
Burke, the most outspoken person on a panel that included former NFL lawyer Jay Moyer and agent Craig Fenech, said the NHL is giving 70 percent of its revenue to players, more than baseball, the NFL and the NBA.
"We have obviously not learned our lesson well watching the other sports," he said.